Screen printing for your specialised outdoor signs is available.
The Lexan signs we have printed for Fitness Trails have lasted over 8 years.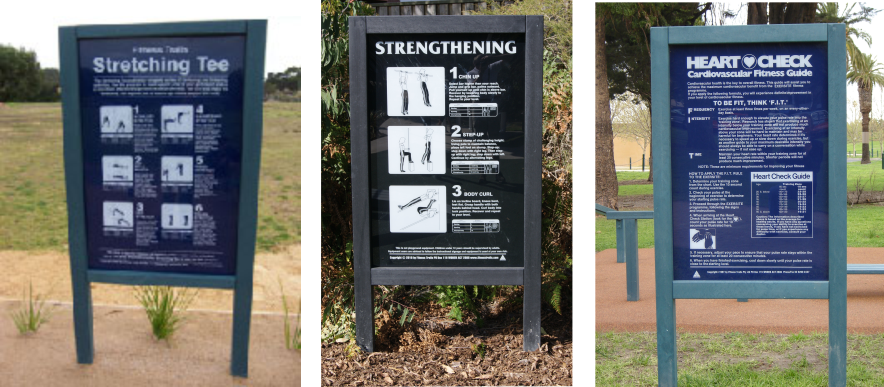 Screen Printing has an advantage over digital. Digital printers can only place a small amount of ink to your signs. With Screen Printing the amount of ink placed is multiplied x 3. It will always out last any digital print, especially outdoors.
For your Specialised Sign, call or email us: info@selectscreenprinters.com.au
For details on the Fitness Trails equipment & installation, please go to www.fitnesstrails.com